Premium Applewood Smoked Bacon 64oz.
Twin Pack. Applewood Smoked. Thick sliced, sugar cured, handcrafted.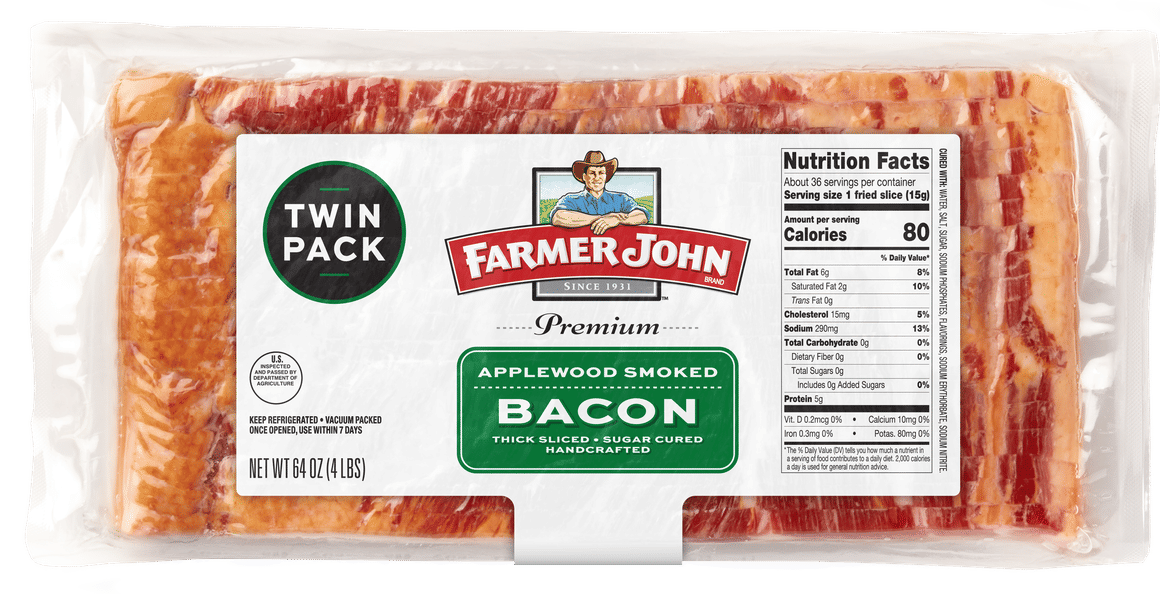 Ingredients
Cured With: Water, Salt, Sugar, Sodium Phosphates, Flavorings, Sodium Erythorbate, Sodium Nitrite.
Instructions
Stovetop: Cook bacon in a skillet over medium to medium-high heat until browned and crisp, turning to brown evenly. Oven: Arrange bacon in single layer in shallow baking dish. Bake at 375oF. for 15 to 20 minutes or until browned and crisp. Microwave: Arrange slices in single layer between paper towels in microwave-safe dish. Microwave on HIGH (100% power) for 60 to 70 seconds per slice. If cooking more than 4 slices, turn pan and rearrange slices halfway through cooking.
Note: Cooking times will vary depending on your microwave oven.
Nutrition Facts
Amount Per Serving
Serving Size: 1 Fried Slice (15g)
, Servings Per Container: 36
---
Customer Reviews & Ratings