1931 - In the Beginning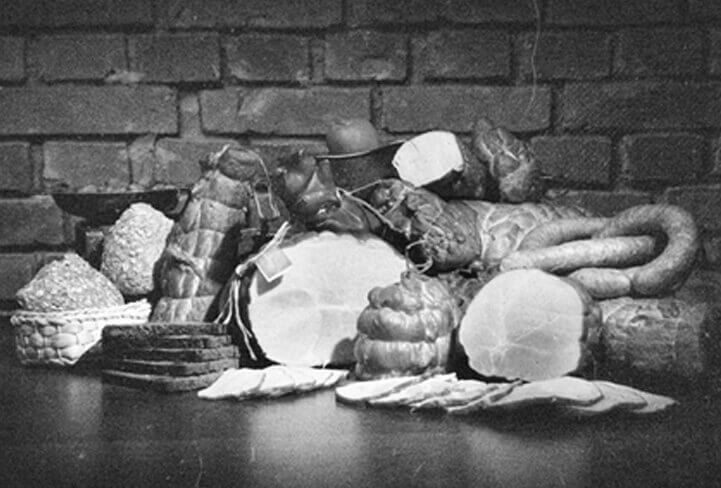 Starting with only a few cuts of meat, Irish-American brothers Francis and Bernard Clougherty begin curing and selling fresh pork bellies and smoked hams to local grocery stores. Before their business became known as Farmer John, they operated under the name Clougherty Brothers Packing Co.
1938 - New Additions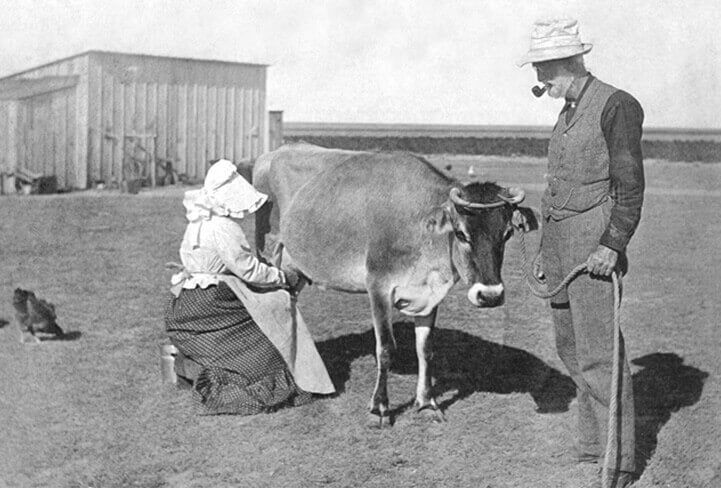 Clougherty Brothers Packing Co. expands its product line from mainly bacon and sausage to include beef and mutton.
1941 - Supporting the War Effort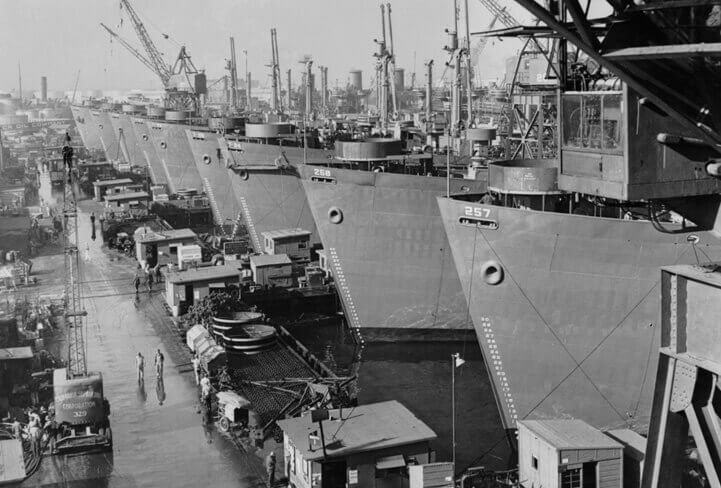 The United States' entrance into World War II changes the landscape of the Clougherty Brothers Packing Co. After the attack on Pearl Harbor, the Clougherty Brothers begin supplying meat directly to local military bases such as the Marine Corps Base at Camp Pendleton and the Long Beach Naval Shipyard. They were also a primary meat supplier for the Pacific Ocean theater.
1945 - Facility Upgrade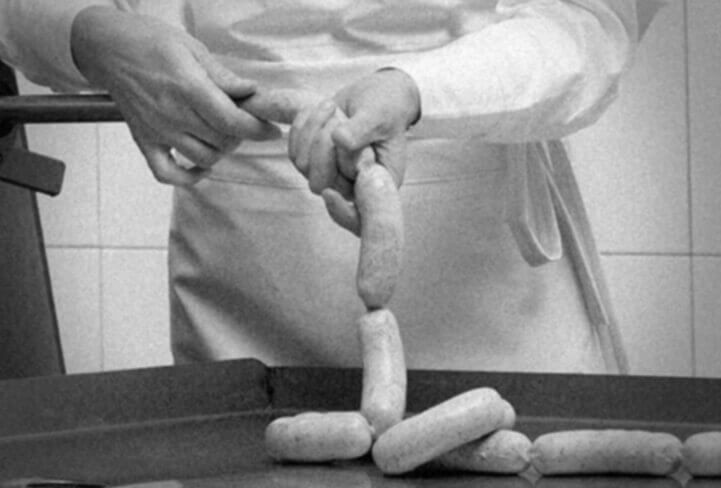 The end of World War II brings growing demand from a booming population and a greater interest in brand-name, packaged meats. The Clougherty Brothers upgrade their facility to increase output and the company grows enormously.
1946 - New Process Adds Taste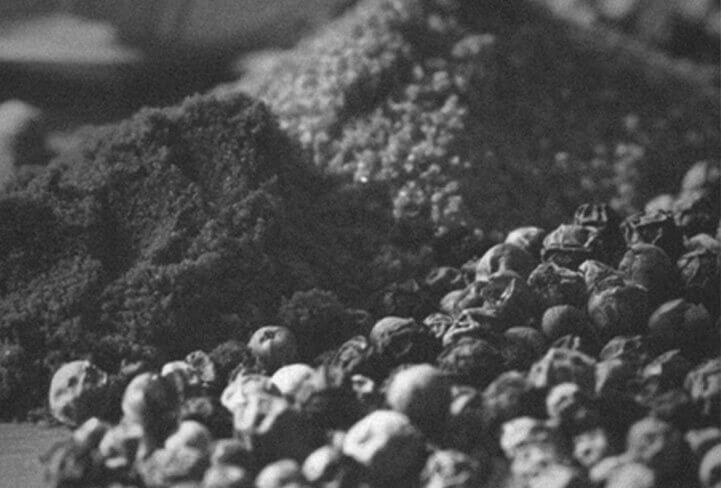 The Clougherty Brothers commission Eric Fickinger, a German immigrant, who reduced the number of blades in the meat chopper to better preserve the famous spice and flavor profiles that help the company gain widespread popularity in southern California. Many of these flavor profiles are still in use today.
1948 - Pork For the Win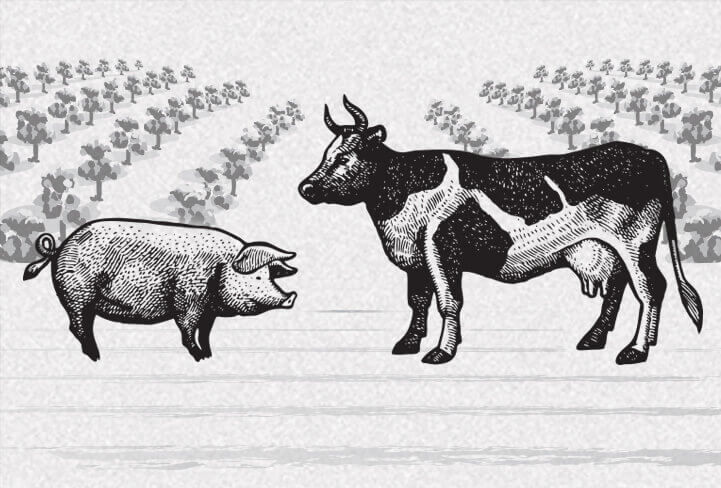 A lively debate emerges in the Clougherty Family when the USDA rules that only one animal can be slaughtered in any given facility. On one side is the beef camp. On the other, pork. Ultimately, pork wins out.
1949 - Taking Breakfast by Storm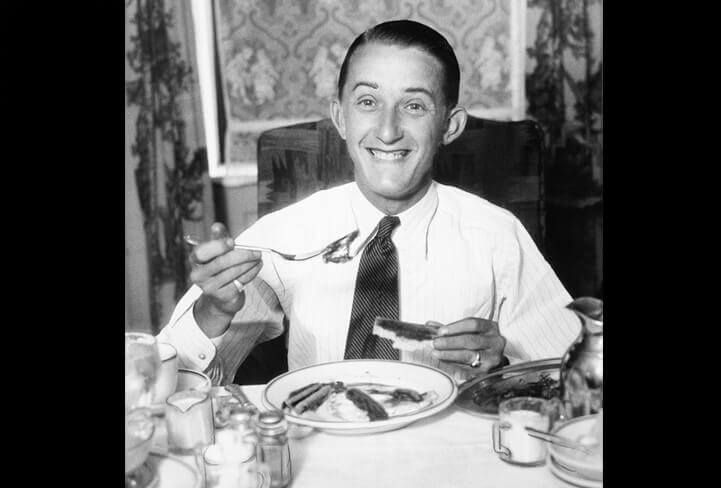 The famous 8 ounce breakfast sausage links hit the market and instantly become one of the company's most popular products along with bacon, breakfast sausage, and hot dogs.
1953 - New Name, New Era

The company is renamed to Farmer John, which is much easier to pronounce than the family's Irish surname.
1950s - Farmer John's TV Debut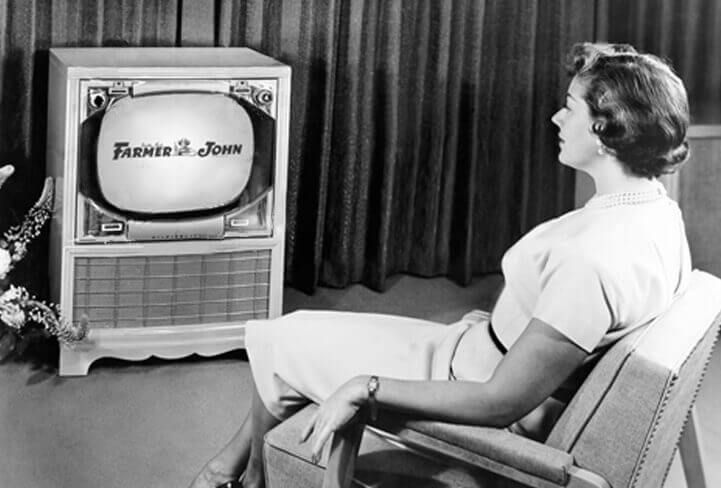 "The Polka Parade," brought to you by Farmer John premieres! The popular SoCal TV show includes dancing and polka music and makes Farmer John a household name. The show was such a hit that it was later picked up nationally.
1957 - Iconic Artwork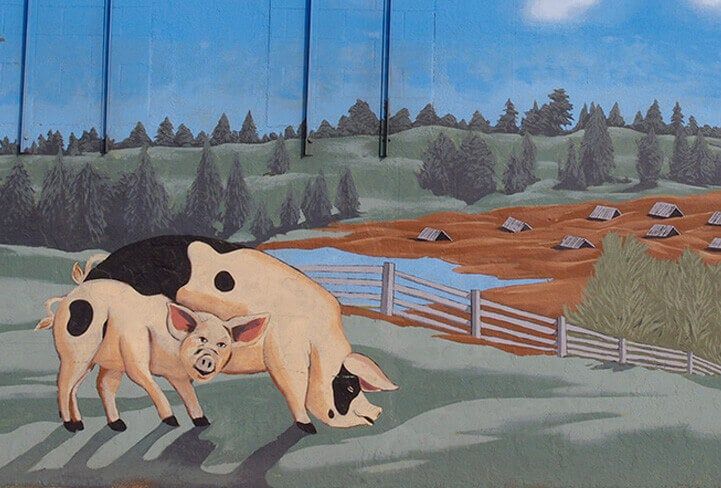 An unemployed Warner Bros. set designer named Les Grimes asks Farmer John if there might be any work for him. Never ones to turn away a hard worker, the Cloughertys ask Les to paint the exterior wall of the facility. Instead of painting it a nice, simple shade of blue, he begins painting an elaborate mural of pigs on a farm. At first, the Cloughertys are dubious, but public appreciation of the work convinces Farmer John to embrace the mural, which becomes the famous artwork that remains at their original facility to this day.
1958 - Take Us Out to the Ballgame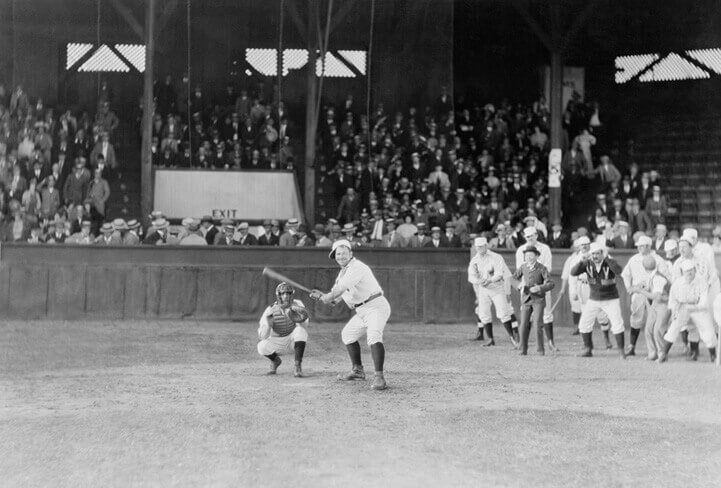 MLB's Dodgers move from Brooklyn to Los Angeles. Francis Clougherty becomes close friends with Dodgers owner Walter O'Mally. Farmer John soon becomes an official sponsor of the Los Angeles Dodgers.
Late 1950s - Hello FARMER JOHN® DODGER DOGS®
Over a meeting in downtown Los Angeles with Francis Clougherty, Dodgers owner Walter O'Mally bemoans the problems he's having with selling "Dodger Dogs" at the stadium. Based on nothing more than mutual trust and a handshake, Farmer John becomes the newly Official DODGER DOG® Hot Dog maker. Legendary play-by-play announcer Vin Scully then becomes a passionate spokesman for the FARMER JOHN® DODGER DOG® hot dog. Mr. Scully's endorsement makes it clear: Farmer John hot dogs are the official hot dogs of L.A.
1970s - Experience the Stadium at Home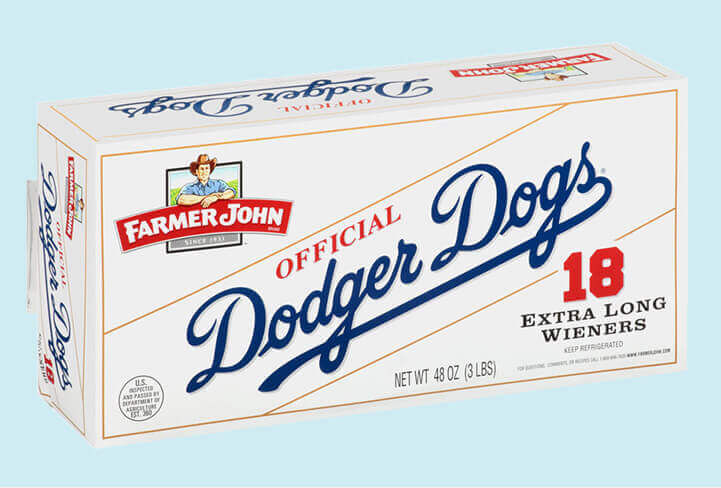 Due to their extreme popularity at Dodgers Stadium, Farmer John begins selling FARMER JOHN® Official DODGER DOG® hot dogs in stores.
1974 - From One Brother to the Next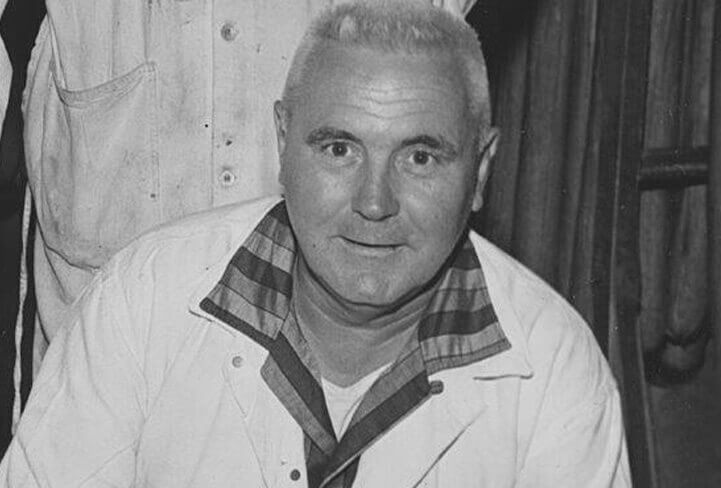 Francis Clougherty takes over Farmer John as sole proprietor from his brother, Bernard.
1978 - The Clougherty Tradition Continues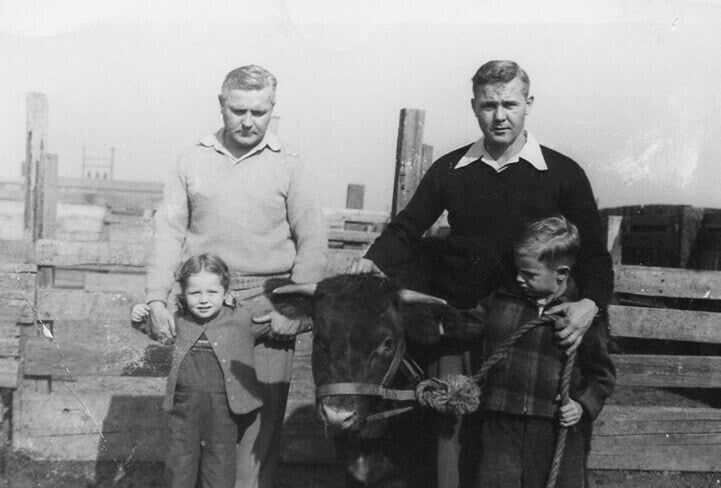 Francis Clougherty passes ownership of Farmer John along to his children, Kathleen, Joseph, Bernie, and Anthony.
1980s - The Flavor Profiles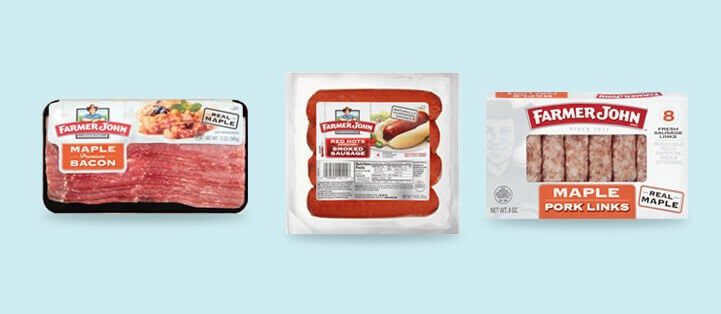 Farmer John expands its lineup of flavor profiles to include Red Hots smoked sausage, maple bacon and maple breakfast links.
Late 1990s - Farm-to-Fork Freshness
The debut of FARMER JOHN® CALIFORNIA NATURAL® Fresh Pork, developed by Bob Vandygrift underscores the local quality and freshness of Farmer John raw pork products.
2014 - Farmer John Welcomes Saag's
Farmer John purchases Saag's Products, LLC, a specialty meat and premium sausage producer.
2015 - The Story Goes On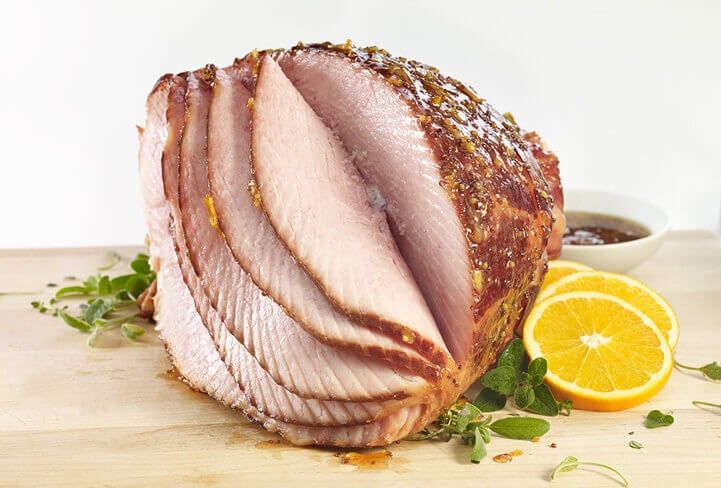 Farmer John continues to supply the finest quality meat products the West Coast has to offer.
2017 - Joining the Smithfield Family

In 2017, Farmer John and Saag's Specialty Meats brands joined the Smithfield Foods family of brands.