Spiral Sliced Smoked Ham
Perfectly spiral-cut for consistently rich flavor in each slice.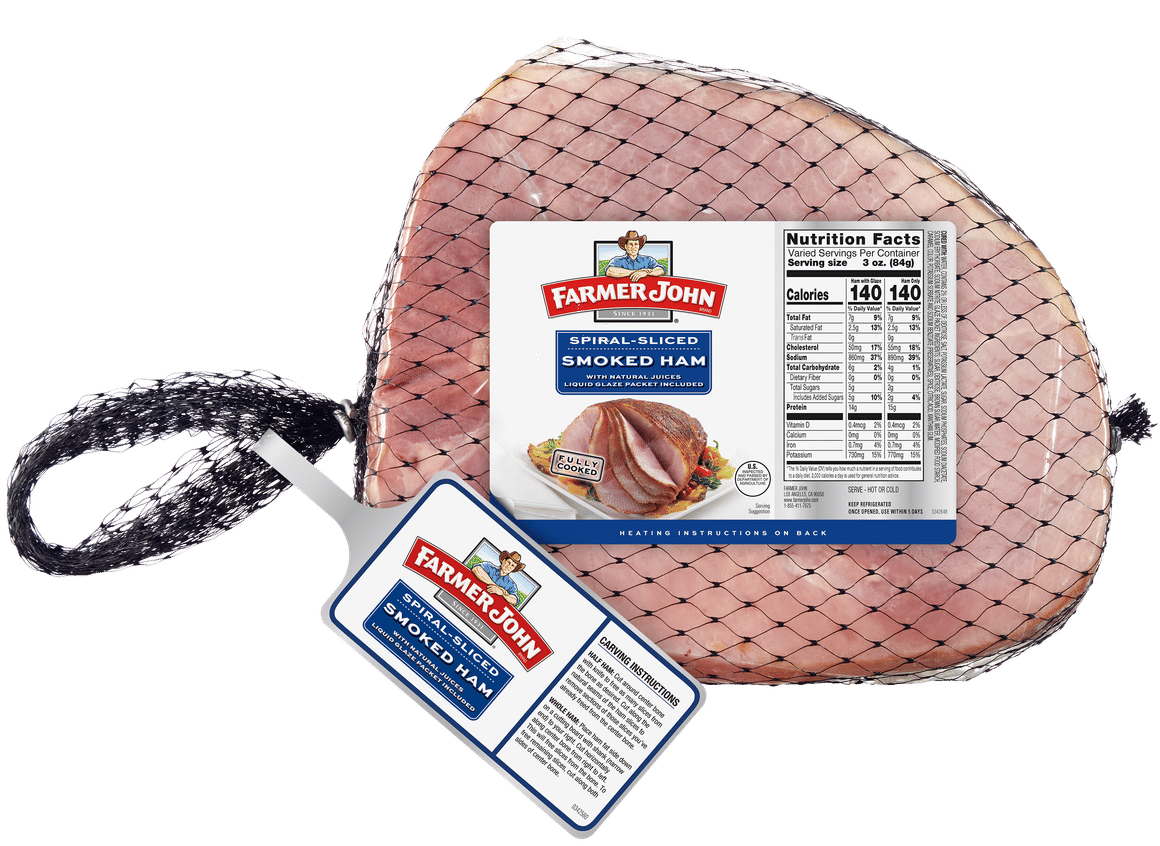 Ingredients
Cured With: Water, Contains 2% or less of Dextrose, Salt, Potassium Lactate, Sugar, Sodium Phosphates, Sodium Diacetate, Sodium Erythorbate, Sodium Nitrite. Glaze Packet: Sugar, Dextrose, Brown Sugar, Water, Modified Food Starch, Caramel Color, Potassium Sorbate and Sodium Benzoate (Preservatives), Spice, Citric Acid, Xanthan Gum.
Instructions
Heating Instructions: Heat oven to 275ºF. Remove all packaging materials including white "button" on bone of ham; place ham in shallow roasting pan. Half hams should be cooked Flat/Face Side Down. Whole hams should be cooked Fat Side Up. Cover pan tightly with aluminum foil. Bake at 275ºF for approximately 15 minutes per pound until heated through. Do Not Overcook! If desired, glaze ham now following instructions below. Remove ham from oven; let stand, covered, for 20 to 30 minutes before serving. Carving Instructions Half Ham: Cut around center bone with knife to free as many slices from the bone as desired. Cut along the natural seams of the ham slides to remove sections of those slices you've already freed from the center bone. Whole Ham: Place ham fat side down on a cutting board with shank (narrow end) to your right. Cut horizontally along center bone from right to left. This will free slices from the bone. To free remaining slices, cut along both sides of center bone. Glazing the Ham: Remove ham from oven; carefully place ham on its side on a serving platter. Place glaze packet in warm water for 1 minute to soften. Cut corner off packet and apply glaze evenly over the ham surface. If desired, use knife to spread glaze between slices. Allow to stand while glaze melts into ham.
Nutrition Facts
Serving Size: 3oz. (84g)
Amount Per Serving
---
Suggested Recipes
Recipe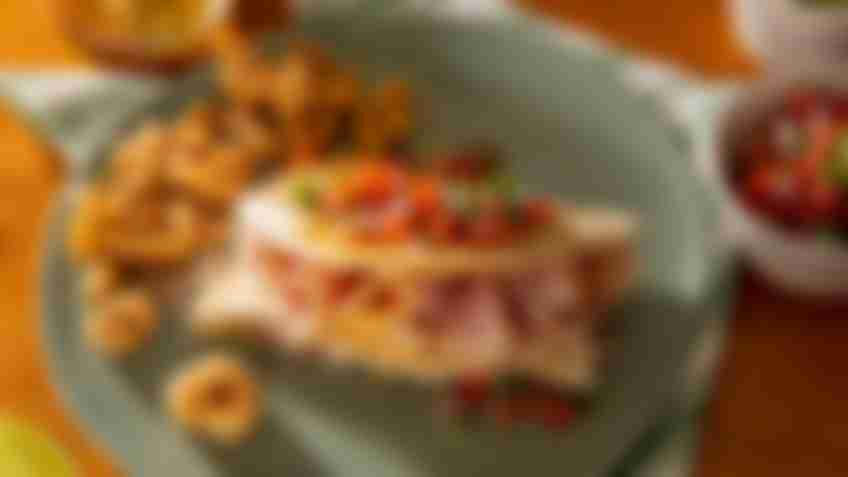 restaurant_menu
4 Servings
alarm20 mins
schoolBeginner
restaurant_menu4 Servings
---
star_borderstar_borderstar_borderstar_borderstar_border
(0 Reviews)
Recipe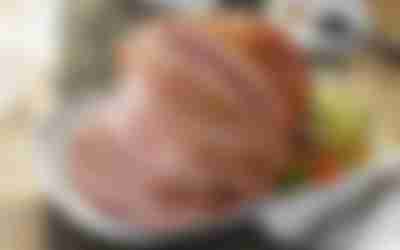 restaurant_menu
10 Servings
alarm1 hr 50 mins
schoolIntermediate
restaurant_menu10 Servings
---
star_borderstar_borderstar_borderstar_borderstar_border
(0 Reviews)
Recipe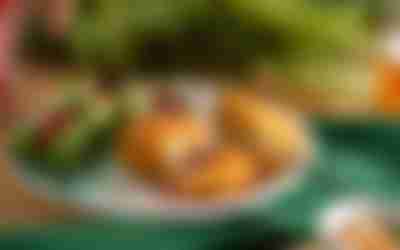 restaurant_menu
6 Servings
alarm50 mins
schoolBeginner
restaurant_menu6 Servings
---
star_borderstar_borderstar_borderstar_borderstar_border
(0 Reviews)
Customer Reviews & Ratings