Hardwood Smoked Polish Sausage 3lb.
Made with 100% premium pork.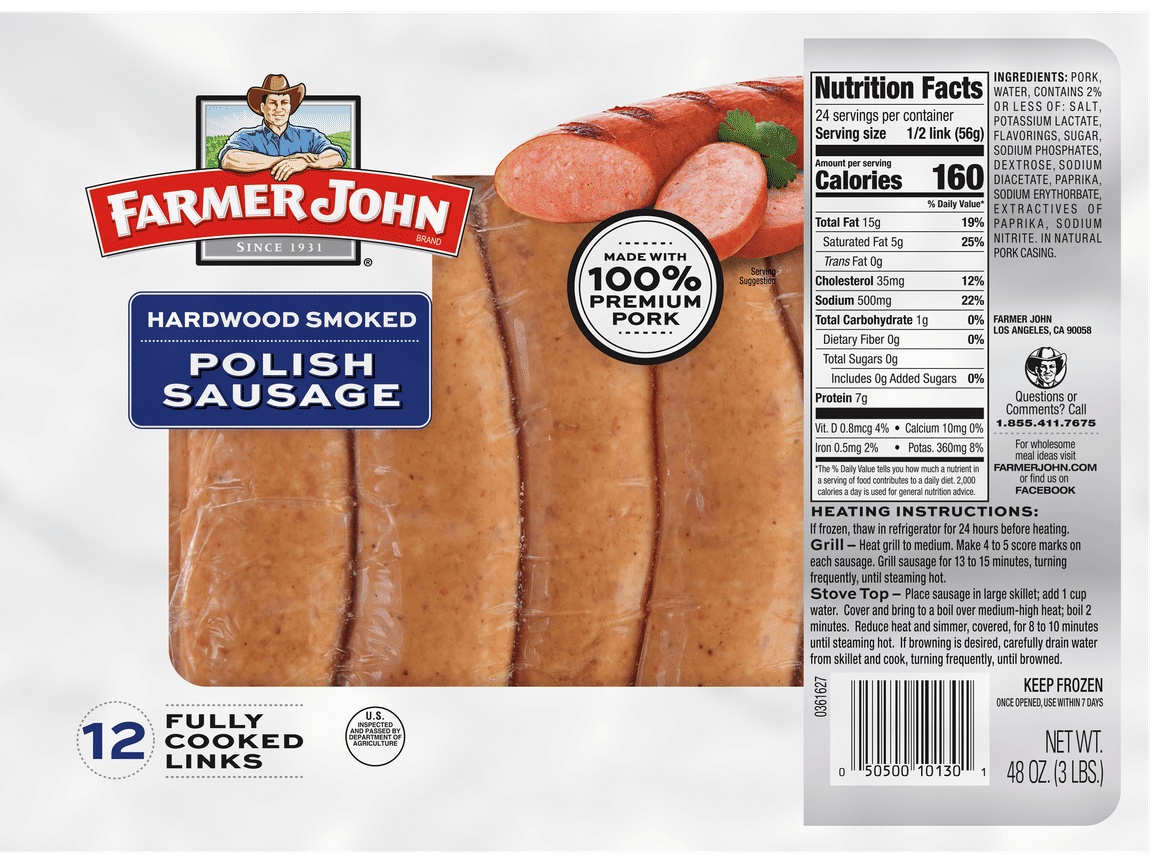 Ingredients
Pork, Water, Contains 2% or less of: Salt, Potassium Lactate, Flavorings, Sugar, Sodium Phosphates, Dextrose, Sodium Diacetate, Paprika, Sodium Erythorbate, Extractives of Paprika, Sodium Nitrite. In Natural Pork Casing.
Instructions
If frozen, thaw in the refrigerator for 24 hours before heating.
Grill: Heat grill to medium. Make 4 to 5 score marks on each sausage. Grill sausage for 13 to 15 minutes, turning frequently, until steaming hot. Stove top: Place sausage in large skillet; add 1 cup water. Cover and bring to a boil over medium-high heat; boil 2 minutes. Reduce heat and simmer, covered, for 8 to 10 minutes until steaming hot. If browning is desired, carefully drain water from skillet and cook, turning frequently, until browned.
Nutrition Facts
24 Servings Per Container
Serving Size: 1/2 Link (56g)
Amount Per Serving
---
Suggested Recipes
Recipe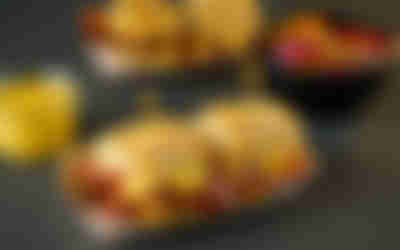 restaurant_menu
4 Servings
alarm25 mins
schoolBeginner
restaurant_menu4 Servings
---
star_borderstar_borderstar_borderstar_borderstar_border
(0 Reviews)
Customer Reviews & Ratings